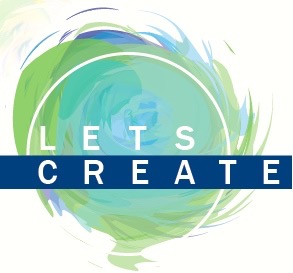 Let's Create is a bi-weekly art event meeting mid-week on either Wednesday or Thursday nights at Art With A Heart Inc. Additional workshops may be added from time to time that is in addition to this bi-weekly schedule.
This program is also portable and can be brought to your workplace as a team building activity or social event, it can be ported to your home for a party or gathering, and can be a part of your special event in the community.
A skilled guest artist will lead the group through an artistic process step-by-step so that participants can make their version of the artistic offering advertised. We encourage moments where you can add your own artistic flair to the piece that you create. No two are ever the same!
No prior skill is needed for you to participate in these events. The workshops are meant to encourage your creativity, and to be fun!
Pre-registration is required, seats are $45 per person. You can get a $5 discount if you bring a friend, and if you register up to a week before the event. We will be offering a "frequent creator" program where you will receive a free registration to one of our events after you attend five (5) workshop sessions.
Some sponsored spots available for individuals where cost is a barrier. Please call us at 905-493-5955 or email us: info@artwithaheart.ca to see if sponsored spots are still available and add your name to the list for the specific date you wish to attend.
Bus tickets are made available to those that may not have the resources to come to the AWAH Studio Space.
Snacks and beverages served (non-alcoholic). If an event is advertised with alcohol, we will have a SmartServer present.
Children are welcome to attend but must be supervised by the adult, and able to follow instructions and not be disruptive to the process of others, but are welcome to attend and create with us.
We are a SAFE space and are fully accessible. 209 Dundas Street East, Lower Level Units 1 & 2, Whitby, ON, L1N 7H8, email: info@artwithaheart.ca phone: 905.493.5955
We accept Debit & Credit, e-transfers, and cash as payment towards these events.
We have received substantial funding supporting this program from: